Hi and welcome to Mastering Explained! If you want to learn audio mastering you have come to the right place!
We who run this site are two active mastering engineers who have been working in the niche since 2000 and 2006. At this time, we have delivered thousands of masters to happy clients all over the world.
Here we give you an extensive insight into our thought process, strategies, methods and mindset. In addition to this site, we also have a YouTube channel.
Interested? You are very welcome to join us!
Why we are sharing our knowledge on audio mastering
Maybe you're producing, recording or mixing, and you are looking for good sources of information on audio mastering specifically. 
Over the years, we have noticed a growing interest for mastering music. As the technology is now available more broadly, we see many engineers finding it interesting and necessary to educate themselves on this part of music production. We firmly believe that learning about mastering will help you to create better sounding mixes from the start. It also helps you to evaluate your master by knowing what to listen for. Without a doubt, there are also big benefits to have the skills to do mastering on your own.
The traditional way to get a great sounding master is of course to send your mix off to a dedicated mastering engineer. Since we run a company which specialises in mastering records with very good results, we are all for this approach. On the other hand, since the interest is so high we see no problem with also educating others while refining our own approach. What we have noticed ourselves is that there is always more to learn. Basically, we learn something new or get a new idea on a very regular basis. Our way of working nowadays looks completely different from when we started in the early 2000s.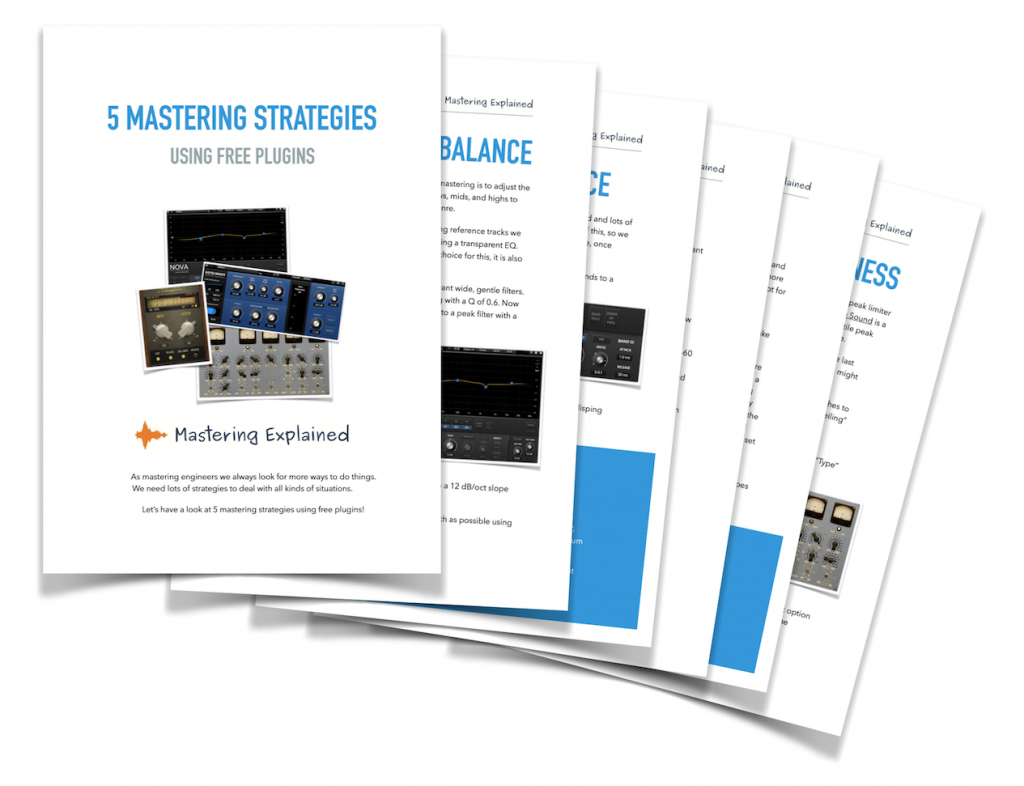 Get started learning about mastering with our free guide!
Learn 5 useful mastering strategies using free plugins!
Whether you are mastering, mixing or doing other audio related work, this pdf will help you achieve better results!
Sign up to our email list below to receive your free pdf. You can of course unsubscribe at any time.
When subscribing you will receive our newsletter, occasional information about our products and offerings, as well as educational material and other free stuff. We will never send spam or sell your email address. You can of course unsubscribe at any time.